This contact form is not for medical advice. A response can be expected by the next business day.
If you need medical advice, please call the office or on-call physician at 410-224-3663 or dial 911 for emergencies.
Thank you!
Authorization consent: By submitting a contact form/email, you are authorizing Chesapeake Pediatrics to respond to routine email inquiries regarding non-emergency, non-urgent, & non-sensitive medical & health issues. Be aware that Chesapeake Pediatrics cannot guarantee the privacy, security or confidentiality of internet email communications. Patients using email agree not to hold Chesapeake Pediatrics liable for any unauthorized transmission or disclosure of information that is not within the sole control of Chesapeake Pediatrics. All emails received by and generated by Chesapeake Pediatrics will be maintained in the patient's medical record.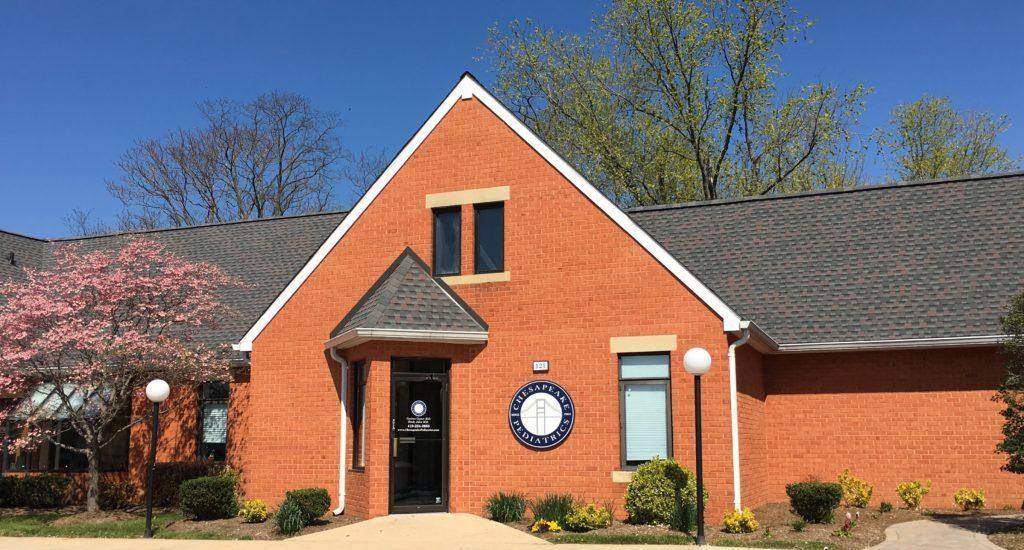 eyJpZCI6IjEyIiwibGFiZWwiOiJDb250YWN0IFVzISIsImFjdGl2ZSI6IjEiLCJvcmlnaW5hbF9pZCI6IjUiLCJ1bmlxdWVfaWQiOiJic28xNWkiLCJwYXJhbXMiOnsidHBsIjp7IndpZHRoIjoiMTAwIiwid2lkdGhfbWVhc3VyZSI6IiUiLCJiZ190eXBlXzAiOiJpbWciLCJiZ19pbWdfMCI6Imh0dHA6XC9cL2NoZXNhcGVha2VwZWRpYXRyaWNzLmNvbVwvd3AtY29udGVudFwvdXBsb2Fkc1wvMjAxN1wvMDVcL29mZmljZXNwcmluZzItMTAyNHg1NTAtMTAyNHg1NTAuanBnIiwiYmdfY29sb3JfMCI6IiMzMzMzMzMiLCJiZ190eXBlXzEiOiJjb2xvciIsImJnX2ltZ18xIjoiIiwiYmdfY29sb3JfMSI6IiMzMzMzMzMiLCJiZ190eXBlXzIiOiJjb2xvciIsImJnX2ltZ18yIjoiIiwiYmdfY29sb3JfMiI6IiNmOTY5MGUiLCJiZ190eXBlXzMiOiJjb2xvciIsImJnX2ltZ18zIjoiIiwiYmdfY29sb3JfMyI6IiNkZDMzMzMiLCJmaWVsZF9lcnJvcl9pbnZhbGlkIjoiIiwiZm9ybV9zZW50X21zZyI6IlRoYW5rIHlvdSBmb3IgY29udGFjdGluZyB1cyEgV2Ugd2lsbCByZXNwb25kIGJ5IHRoZSBuZXh0IGJ1c2luZXNzIGRheS4iLCJmb3JtX3NlbnRfbXNnX2NvbG9yIjoiIzAwMDAwMCIsImhpZGVfb25fc3VibWl0IjoiMSIsInJlZGlyZWN0X29uX3N1Ym1pdCI6Imh0dHBzOlwvXC93d3cuY2hlc2FwZWFrZXBlZGlhdHJpY3MuY29tIiwicmVkaXJlY3Rfb25fc3VibWl0X25ld193bmQiOiIxIiwicmVkaXJlY3RfdG9fc3VibWl0dGVkIjoiMSIsImVtYWlsX2Zvcm1fZGF0YV9hc190YmwiOiIxIiwidGVzdF9lbWFpbCI6ImNvcmlubmVjb3luZXJAaG90bWFpbC5jb20iLCJleHBfZGVsaW0iOiI7IiwiZmJfY29udmVydF9iYXNlIjoiIiwicHViX3Bvc3RfdHlwZSI6InBvc3QiLCJwdWJfcG9zdF9zdGF0dXMiOiJwdWJsaXNoIiwicmVnX3dwX2NyZWF0ZV91c2VyX3JvbGUiOiJzdWJzY3JpYmVyIiwiZmllbGRfd3JhcHBlciI6IjxkaXYgW2ZpZWxkX3NoZWxsX2NsYXNzZXNdIFtmaWVsZF9zaGVsbF9zdHlsZXNdPlxyXG4gICAgPGxhYmVsIGZvcj1cIltmaWVsZF9pZF1cIj5bbGFiZWxdPFwvbGFiZWw+W2ZpZWxkXVxyXG48XC9kaXY+In0sImZpZWxkcyI6W3sibGFiZWwiOiIiLCJwbGFjZWhvbGRlciI6IiIsImh0bWwiOiJodG1sZGVsaW0iLCJ2YWx1ZSI6IjxoMyBjbGFzcz1cImhlYWRfZm9ybVwiPkNvbnRhY3QgVXM8XC9oMz48cCBjbGFzcz1cImRlc2NyaXB0aW9uXCI+UExFQVNFIFJFQUQgPHN0cm9uZz5BVVRIT1JJWkFUSU9OIENPTlNFTlQ8XC9zdHJvbmc+IFBSSU9SIFRPIFNVQk1JVFRJTkcgWU9VUiBNRVNTQUdFLiBUSEFOSyBZT1UhPFwvcD4iLCJtYW5kYXRvcnkiOiIwIiwibmFtZSI6IiIsImJzX2NsYXNzX2lkIjoiMTIiLCJkaXNwbGF5IjoiIiwibWluX3NpemUiOiIiLCJtYXhfc2l6ZSI6IiIsImFkZF9jbGFzc2VzIjoiIiwiYWRkX3N0eWxlcyI6IiIsImFkZF9hdHRyIjoiIiwidm5fb25seV9udW1iZXIiOiIwIiwidm5fb25seV9sZXR0ZXJzIjoiMCIsInZuX3BhdHRlcm4iOiIiLCJkZWZfY2hlY2tlZCI6IjAifSx7ImxhYmVsIjoiRmlyc3QgTmFtZSIsInBsYWNlaG9sZGVyIjoiIiwiaHRtbCI6InRleHQiLCJ2YWx1ZSI6IiIsIm1hbmRhdG9yeSI6IjEiLCJuYW1lIjoiZmlyc3RfbmFtZSIsImJzX2NsYXNzX2lkIjoiNiIsImRpc3BsYXkiOiIiLCJtaW5fc2l6ZSI6IiIsIm1heF9zaXplIjoiIiwiYWRkX2NsYXNzZXMiOiIiLCJhZGRfc3R5bGVzIjoiIiwiYWRkX2F0dHIiOiIiLCJ2bl9vbmx5X251bWJlciI6IjAiLCJ2bl9vbmx5X2xldHRlcnMiOiIwIiwidm5fcGF0dGVybiI6IjAiLCJkZWZfY2hlY2tlZCI6IjAifSx7ImxhYmVsIjoiTGFzdCBOYW1lIiwicGxhY2Vob2xkZXIiOiIiLCJodG1sIjoidGV4dCIsInZhbHVlIjoiIiwibWFuZGF0b3J5IjoiMCIsIm5hbWUiOiJsYXN0X25hbWUiLCJic19jbGFzc19pZCI6IjYiLCJkaXNwbGF5IjoiIiwibWluX3NpemUiOiIiLCJtYXhfc2l6ZSI6IiIsImFkZF9jbGFzc2VzIjoiIiwiYWRkX3N0eWxlcyI6IiIsImFkZF9hdHRyIjoiIiwidm5fb25seV9udW1iZXIiOiIwIiwidm5fb25seV9sZXR0ZXJzIjoiMCIsInZuX3BhdHRlcm4iOiIwIiwiZGVmX2NoZWNrZWQiOiIwIn0seyJsYWJlbCI6IkVtYWlsIiwicGxhY2Vob2xkZXIiOiIiLCJodG1sIjoiZW1haWwiLCJ2YWx1ZSI6IiIsIm1hbmRhdG9yeSI6IjEiLCJuYW1lIjoiZW1haWwiLCJic19jbGFzc19pZCI6IjEyIiwiZGlzcGxheSI6InJvdyIsIm1pbl9zaXplIjoiIiwibWF4X3NpemUiOiIiLCJhZGRfY2xhc3NlcyI6IiIsImFkZF9zdHlsZXMiOiIiLCJhZGRfYXR0ciI6IiIsInZuX29ubHlfbnVtYmVyIjoiMCIsInZuX29ubHlfbGV0dGVycyI6IjAiLCJ2bl9wYXR0ZXJuIjoiMCIsImRlZl9jaGVja2VkIjoiMCJ9LHsibGFiZWwiOiJQaG9uZSBOdW1iZXIiLCJwbGFjZWhvbGRlciI6IiIsImh0bWwiOiJudW1iZXIiLCJ2YWx1ZSI6IiIsIm1hbmRhdG9yeSI6IjEiLCJuYW1lIjoiYiIsImJzX2NsYXNzX2lkIjoiMTIiLCJkaXNwbGF5Ijoicm93IiwibWluX3NpemUiOiIiLCJtYXhfc2l6ZSI6IiIsImFkZF9jbGFzc2VzIjoiIiwiYWRkX3N0eWxlcyI6IiIsImFkZF9hdHRyIjoiIiwidm5fb25seV9udW1iZXIiOiIwIiwidm5fb25seV9sZXR0ZXJzIjoiMCIsInZuX3BhdHRlcm4iOiIiLCJ2YWx1ZV9wcmVzZXQiOiIiLCJkZWZfY2hlY2tlZCI6IjAiLCJsYWJlbF9kZWxpbSI6IiIsInZuX2VxdWFsIjoiIiwiaWNvbl9jbGFzcyI6IiIsImljb25fc2l6ZSI6IiIsImljb25fY29sb3IiOiIiLCJpY29uX3NlbGVjdGVkX2NvbG9yIjoiIiwicmF0ZV9udW0iOiIiLCJ0aW1lX2Zvcm1hdCI6ImFtX3BtIn0seyJsYWJlbCI6IkNob29zZSBvbmUiLCJwbGFjZWhvbGRlciI6IiIsImh0bWwiOiJzZWxlY3Rib3giLCJ2YWx1ZSI6IiIsIm1hbmRhdG9yeSI6IjAiLCJuYW1lIjoiYSIsImJzX2NsYXNzX2lkIjoiMTIiLCJkaXNwbGF5Ijoicm93IiwibWluX3NpemUiOiIiLCJtYXhfc2l6ZSI6IiIsImFkZF9jbGFzc2VzIjoiIiwiYWRkX3N0eWxlcyI6IiIsImFkZF9hdHRyIjoiIiwidm5fb25seV9udW1iZXIiOiIwIiwidm5fb25seV9sZXR0ZXJzIjoiMCIsInZuX3BhdHRlcm4iOiIiLCJ2YWx1ZV9wcmVzZXQiOiIiLCJkZWZfY2hlY2tlZCI6IjAiLCJsYWJlbF9kZWxpbSI6IiIsInZuX2VxdWFsIjoiIiwiaWNvbl9jbGFzcyI6IiIsImljb25fc2l6ZSI6IiIsImljb25fY29sb3IiOiIiLCJpY29uX3NlbGVjdGVkX2NvbG9yIjoiIiwicmF0ZV9udW0iOiIiLCJ0aW1lX2Zvcm1hdCI6ImFtX3BtIiwib3B0aW9ucyI6W3sibmFtZSI6IkZyb250IERlc2siLCJsYWJlbCI6IkZyb250IERlc2sifSx7Im5hbWUiOiJCaWxsaW5nIiwibGFiZWwiOiJCaWxsaW5nIn0seyJuYW1lIjoiTnVyc2VzIiwibGFiZWwiOiJOdXJzZXMifSx7Im5hbWUiOiJMaW5kc2F5IFdhcmQiLCJsYWJlbCI6IkxpbmRzYXkgV2FyZCJ9LHsibmFtZSI6IkRyLiBKb2JlcyIsImxhYmVsIjoiRHIuIEpvYmVzIn0seyJuYW1lIjoiRHIuIENveW5lciIsImxhYmVsIjoiRHIuIENveW5lciJ9XX0seyJsYWJlbCI6Ik1lc3NhZ2UiLCJwbGFjZWhvbGRlciI6IiIsImh0bWwiOiJ0ZXh0YXJlYSIsInZhbHVlIjoiIiwibWFuZGF0b3J5IjoiMSIsIm5hbWUiOiJtZXNzYWdlIiwiYnNfY2xhc3NfaWQiOiIxMiIsImRpc3BsYXkiOiJyb3ciLCJtaW5fc2l6ZSI6IiIsIm1heF9zaXplIjoiIiwiYWRkX2NsYXNzZXMiOiIiLCJhZGRfc3R5bGVzIjoiIiwiYWRkX2F0dHIiOiIiLCJ2bl9vbmx5X251bWJlciI6IjAiLCJ2bl9vbmx5X2xldHRlcnMiOiIwIiwidm5fcGF0dGVybiI6IjAiLCJkZWZfY2hlY2tlZCI6IjAifSx7ImxhYmVsIjoiSSBhZ3JlZSB0byB0aGUgYXV0aG9yaXphdGlvbiBjb25zZW50IiwicGxhY2Vob2xkZXIiOiIiLCJodG1sIjoiY2hlY2tib3giLCJ2YWx1ZSI6IiIsIm1hbmRhdG9yeSI6IjEiLCJuYW1lIjoieCIsImJzX2NsYXNzX2lkIjoiMTIiLCJkaXNwbGF5Ijoicm93IiwibWluX3NpemUiOiIiLCJtYXhfc2l6ZSI6IiIsImFkZF9jbGFzc2VzIjoiIiwiYWRkX3N0eWxlcyI6IiIsImFkZF9hdHRyIjoiIiwidm5fb25seV9udW1iZXIiOiIwIiwidm5fb25seV9sZXR0ZXJzIjoiMCIsInZuX3BhdHRlcm4iOiIiLCJ2YWx1ZV9wcmVzZXQiOiIiLCJkZWZfY2hlY2tlZCI6IjAiLCJsYWJlbF9kZWxpbSI6IiIsInZuX2VxdWFsIjoiIiwiaWNvbl9jbGFzcyI6IiIsImljb25fc2l6ZSI6IiIsImljb25fY29sb3IiOiIiLCJpY29uX3NlbGVjdGVkX2NvbG9yIjoiIiwicmF0ZV9udW0iOiIiLCJ0aW1lX2Zvcm1hdCI6ImFtX3BtIn0seyJsYWJlbCI6IkNhcGNoYSIsInBsYWNlaG9sZGVyIjoiIiwiaHRtbCI6InJlY2FwdGNoYSIsInZhbHVlIjoiIiwibWFuZGF0b3J5IjoiMCIsIm5hbWUiOiJjYXBjaGEiLCJic19jbGFzc19pZCI6IjYiLCJkaXNwbGF5Ijoicm93IiwibWluX3NpemUiOiIiLCJtYXhfc2l6ZSI6IiIsImFkZF9jbGFzc2VzIjoiIiwiYWRkX3N0eWxlcyI6IiIsImFkZF9hdHRyIjoiIiwidm5fb25seV9udW1iZXIiOiIwIiwidm5fb25seV9sZXR0ZXJzIjoiMCIsInZuX3BhdHRlcm4iOiIiLCJ2YWx1ZV9wcmVzZXQiOiIiLCJkZWZfY2hlY2tlZCI6IjAiLCJsYWJlbF9kZWxpbSI6IiIsInZuX2VxdWFsIjoiIiwiaWNvbl9jbGFzcyI6IiIsImljb25fc2l6ZSI6IiIsImljb25fY29sb3IiOiIiLCJpY29uX3NlbGVjdGVkX2NvbG9yIjoiIiwicmF0ZV9udW0iOiIiLCJ0aW1lX2Zvcm1hdCI6ImFtX3BtIiwicmVjYXAtdGhlbWUiOiJsaWdodCIsInJlY2FwLXR5cGUiOiJhdWRpbyIsInJlY2FwLXNpemUiOiJub3JtYWwifSx7ImxhYmVsIjoiU3VibWl0IiwicGxhY2Vob2xkZXIiOiIiLCJodG1sIjoic3VibWl0IiwidmFsdWUiOiIiLCJtYW5kYXRvcnkiOiIwIiwibmFtZSI6InNlbmQiLCJic19jbGFzc19pZCI6IjYiLCJkaXNwbGF5Ijoicm93IiwibWluX3NpemUiOiIiLCJtYXhfc2l6ZSI6IiIsImFkZF9jbGFzc2VzIjoiIiwiYWRkX3N0eWxlcyI6IiIsImFkZF9hdHRyIjoiIiwidm5fb25seV9udW1iZXIiOiIwIiwidm5fb25seV9sZXR0ZXJzIjoiMCIsInZuX3BhdHRlcm4iOiIiLCJ2YWx1ZV9wcmVzZXQiOiIiLCJkZWZfY2hlY2tlZCI6IjAiLCJsYWJlbF9kZWxpbSI6IiIsInZuX2VxdWFsIjoiIiwiaWNvbl9jbGFzcyI6IiIsImljb25fc2l6ZSI6IiIsImljb25fY29sb3IiOiIiLCJpY29uX3NlbGVjdGVkX2NvbG9yIjoiIiwicmF0ZV9udW0iOiIiLCJ0aW1lX2Zvcm1hdCI6ImFtX3BtIn1dLCJvcHRzX2F0dHJzIjp7ImJnX251bWJlciI6IjQifX0sImltZ19wcmV2aWV3IjoidGVhLXRpbWUucG5nIiwidmlld3MiOiIxMDcwIiwidW5pcXVlX3ZpZXdzIjoiNzc0IiwiYWN0aW9ucyI6IjEwNiIsInNvcnRfb3JkZXIiOiI1IiwiaXNfcHJvIjoiMCIsImFiX2lkIjoiMCIsImRhdGVfY3JlYXRlZCI6IjIwMTYtMDUtMDMgMTU6MDE6MDMiLCJpbWdfcHJldmlld191cmwiOiJodHRwczpcL1wvc3Vwc3lzdGljLTQyZDcua3hjZG4uY29tXC9fYXNzZXRzXC9mb3Jtc1wvaW1nXC9wcmV2aWV3XC90ZWEtdGltZS5wbmciLCJ2aWV3X2lkIjoiMTJfMzc5ODE0Iiwidmlld19odG1sX2lkIjoiY3NwRm9ybVNoZWxsXzEyXzM3OTgxNCIsImNvbm5lY3RfaGFzaCI6IjBmMTNkYTVjNDhiNjNiMTcxNDliYTNlMGRmOTJiNjdkIn0=