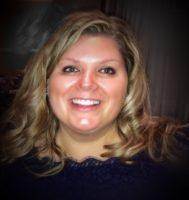 Education: University of Maryland Baltimore Master of Science Advanced Practice Pediatric Nurse Practitioner degree.
Nursing Experience: Lindsay has worked at Holy Cross Hospital in Silver Spring, MD as a maternal child health nurse caring for newborns and their mothers since 2010.
Practice: Lindsay joined the practice in November 2016. She previously practiced at the Pediatric Center of Frederick in Frederick, MD.
Certifications: Pediatric Nursing Certification Board Primary Care Pediatric Nurse Practitioner and International Board Certified lactation consultant.
Lactation: Lindsay has completed over 90 hours of lactation specific courses. She has over 7 years of experience with supporting breastfeeding and she is an International Board Certified lactation consultant.
Personal interests and hobbies: In her spare time she enjoys traveling, volunteering, reading, and spending time with her family especially her nephews  and nieces, and her two chihuahua's Valentina and Vivienne.